A sign "Hello & kia ora & g'day & goodbye" was read at Auckland International Airport on Wednesday morning when Australian travelers set foot on New Zealand for the first time after a brief bubble between the two countries. suddenly ended in mid-2021.
More than 4,000 people travel from Australia on air New Zealand The flights are expected to arrive at Auckland and Wellington airports on Wednesday after the Covid-19 border restrictions were lifted at midnight.
Vaccinated Australians and permanent residents can enter New Zealand if they have had a negative test before leaving. Upon arrival, they must self-test for Covid-19, and unless it is positive for the virus, there is no need to quarantine or self-isolate.
Wednesday is the first step in the return of foreign guests to the country – a long wait for many, which was evident when family and friends greeted the newcomers with tears and hugs, against the backdrop of Wyatt (Maori song).
Constance Munoz reported on the national broadcast RNZ she had been waiting for her sister's arrival at the airport since 4am. "I couldn't sleep last night, I'm very excited, I'm shaking."
Munoz said many members of her family have yet to meet her daughter, who was born in 2020, and she has dreamed of that moment for a long time.
Jenny Max and her two daughters, Emily and Brianna, cried after a two-year wait to see each other. Talking to News sitethey said the time was tough and their meeting was "long".
Arrival terminals at New Zealand's international airports have been empty for almost two years. Aside from a short trip to Australia, the country the borders were closed, with those lucky enough to secure entry into the country, sent to government-run isolation and quarantine facilities for two expensive weeks, secluded in a hotel room. An earlier statement about restoring the border in 2021 was thwarted by the arrival of Omicron.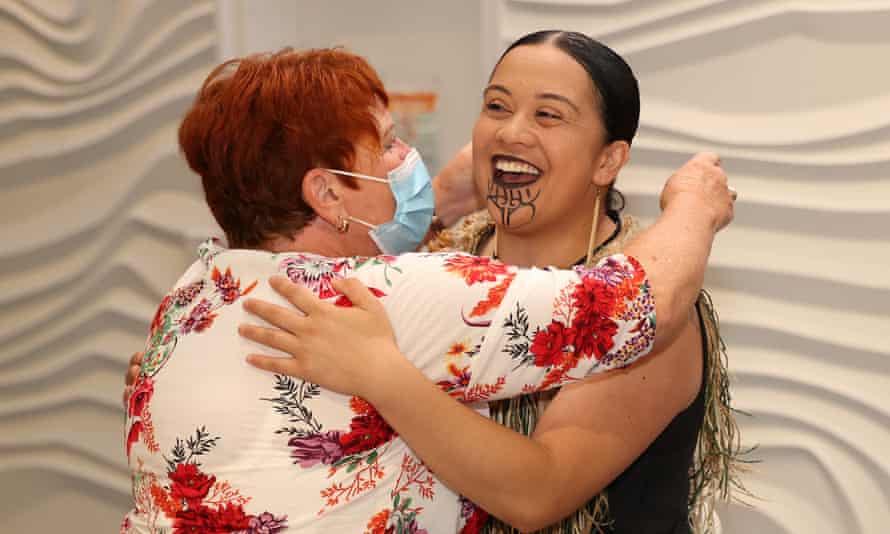 Quarantine restrictions were raised in early March for New Zealanders returning home. All other foreign visitors will be allowed to enter New Zealand from October if the government does not decide it is safe to do so sooner.
On Wednesday, the government announced that the entire country would reduce the risk of Covid-19 from red to orange as cases in the community continued to decline. The change in environment means that there are no longer restrictions on indoor and outdoor meetings, and face masks will not be required in schools, although they are still encouraged.
Masks will still be needed on public transport and flights, as well as at nearby businesses, including barbershops.
Air New Zealand has said it will organize 96 additional trans-Ottoman flights from April to June to meet demand.
His chief client and sales director Liane Heratti said: "This is the first step towards returning foreign visitors to our shores, and we can't be happier with both New Zealand and Air New Zealand."
The tourism industry is bustling with the possibility of returning Australian visitors. Before Covid, Australia was the largest tourism market, accounting for 39.6% of New Zealand's international visitors.
Rebecca Ingram, CEO of the Aatearoa tourism industry, said: "There are definitely more positive feelings about the future and opportunities for business recovery."