RUt Shaw has played many roles throughout his life: a pig farmer, a deserter from the navy, a lone sailor, an illegal player, an environmentalist, an archbishop's chef, a psychiatric patient, a failed escort. She was arrested twice and married four times.
But the descriptor she seems to be most proud of is the matchmaker.
"I guess I really am," she says with obvious admiration. "Yes, I compare people to books."
The 75-year-old New Zealander's life has been a constant source of telephone interviews since the release of her memoir "The Bookseller at the End of the World" earlier this month.
Yes, there are booksellers living further south in the world than she is (there are several bookstores in the small town of Invercargill, on the southernmost tip of New Zealand), but none is as remote as Shaw, which is located on her property inland. south of Fjordland, on the shores of Lake Manapuri.
Wee Bookstore is simple: a fun-painted toy town shack with a copper captain's bell on the door and a sign: "Open when I'm not there, ring the bell loudly."
Once inside, Shaw admits that she is almost as likely to give you a book as she is to sell it.
"I don't care if they don't buy anything," she says. "I am lucky – I am retired and I do not need to sell books. But when someone finds a book and shares it, and everyone laughs or comments on it, it's just a great feeling. That's why I give so many books … I ask: "Well, what do you like?" And then I think, "Oh, I know the perfect book for this man."
The show describes a client she had earlier in the day. The man reluctantly showed up at Wee Bookstore with his wife more than two years ago, and she sent it with a copy of John Hall-Jones 'book Goldfields of Otago: An Illustrated History.
"He came back today and said,' Then I didn't think you knew what you were talking about. But I came to buy another copy because I read it so many times that it is worn out and the back is broken ".
"It gives me so much joy," she says. "I know I'm doing my job, I'm giving my readers something that they will keep very close."
In the midst of the summer tourist season, cars and campers parked near Shaw's house are sometimes considered a traffic hazard. Shortly after opening four years ago, Wee Bookstore became Two Wee Bookshops to deal with overcrowding. A special canopy was built for the children's library where little readers could stretch out on the floor.
And then, two years ago, she opened another one – this time inspired by what she considered a male reluctance to read. As she writes in her book:
Many men sit in their cars while their wives or partners go to the store to view … one man after a while buzzed; others just passively and aggressively start the car or start on the doorstep with the question: "While ready to leave … I'm still waiting for you." But don't rush into buying a book.
"I think I need another bookstore," she told Lance's fourth husband.
"God, will you ever stop?" was his answer. Husband and wife must be retired.
Snug was installed properly: outdoors, comfortable for rubber boots a space built under an old lace tree, with a covered veranda. On its shelves are, as Shaw puts it, "books on hunting, fishing, farming, tractors and trains … and maps in a drawer." (And old copies of Playboy in another, Lance joked at the time.)
The Shaw Bookstores make up only a small part of her memoirs, a book interspersed with sincere and sometimes heartfelt vignettes detailing unexpected encounters with people crossing her doorstep – a traumatized firefighter from New Wales; a barely literate young man; Shaw's woman refuses to sell, who only wants to buy books of certain colors to decorate for her.
But it's also a story of Shaw's unconventional, adventurous and sometimes unusually tragic life.
"My survival instincts worked"
Shaw was raised in a loving conservative Catholic family in various rural and urban areas of the South Island of New Zealand in the 1950s and 1960s. At age 17, she was raped in the back of a bus near a ballroom. Her attacker was a local boy assisted by two of his friends.
The confrontation between Shaw's father and the boy led to the transfer of a £ 50 note that her father handed over to her. She writes:
The crunchy banknote decided nothing; it raised only rude, painful questions. Was it a price for rape, or my silence?
Two months later, she learned she was pregnant. £ 50 was used to cover living expenses until she was sent to Wellington to hide the pregnancy from family and friends.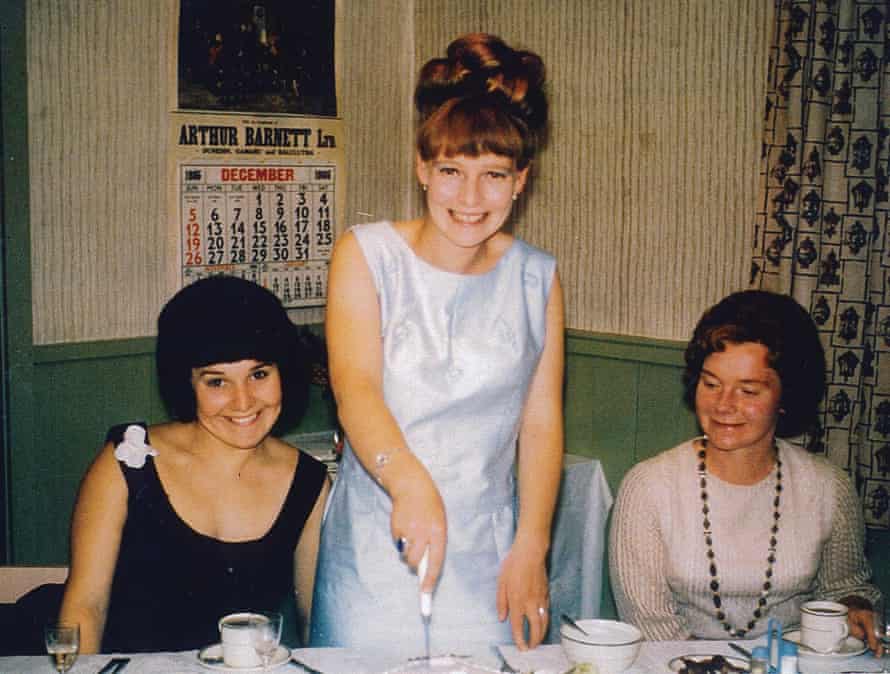 Her son was born in April 1964. He was taken away from her right at birth, and Shaw never saw him. It was trauma and grief that forced her to flee from relationships and permanent roots for the next 20 years – and it wasn't until the late 1980s that she finally tracked down her only surviving child, Andrew.
A year after the birth of her son, Shaw enlisted in the New Zealand Navy, stationed in Auckland. But she gave up the discipline, routine and limited roles offered to women in the 1960s defense forces, and desperate to see her family, who until then ran the only hotel on the remote island of Stewart / Rakiura, she went wild. . The show ran all over the North Island before being arrested while trying to cross the Cook Strait and taken back to base. It took another six months to persuade the Navy to fire her.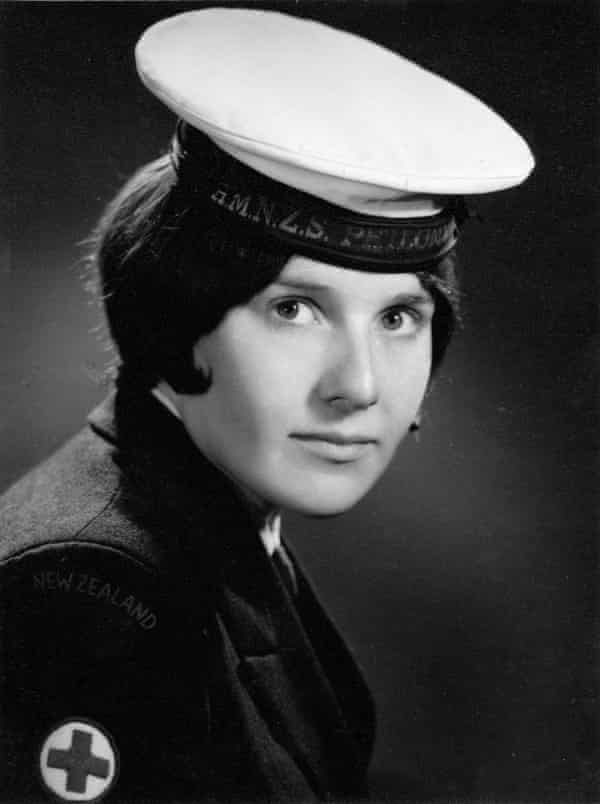 It was on Stewart Island that she met the "love of my life" Lance, a young fisherman. But as a Protestant, he failed to accept the Shaw family's insistence that their children be raised Catholics. The marriage was annulled after the invitations passed, and the final fitting of the dress was completed. (It would have been 20 years and three husbands before Shaw heard a vaguely familiar voice on the other end of the phone: "Are you still a Catholic?")
Shaw fled north and got a job as a chef to the Archbishop of Wellington (she honed her culinary skills at her parents 'hotel on Stewart Island), but grief in her lost child haunted her and she slipped into anxiety. .
Soon she was sailing the Pacific Ocean, working as an unpaid cook on a yacht named after the famous ship Cutty Sark. When the boat slipped into maintenance in Papeete, Tahiti, it broke down. Not to mention the jargon and not finding a job, she started engaging in an illegal racket for card games in the local market.
She was arrested by the Tahitian authorities and ordered to leave the island, but not before proposing to marry one of Katie Sark's crew members, Australian journalist Peter (Shaw changed many names in her book to protect her privacy). The couple married on board and landed in Brisbane; Shaw believed that her transitional lifestyle could end. But a little over a year later – when she was pregnant with her second child – Peter died in a car accident. Their child, Joshua, lived just 13 hours before succumbing to rhesus disease.
"That Ruth I projected for everyone was only on the skin; Ruth's inner being was in complete shock, "she writes in the book. "But my survival instincts worked again; like a wild animal, I was preparing to turn and run as fast as I could … I knew I needed to get as far away from the nightmare as possible ".
A month later, Shaw lived in Papua New Guinea, working as a chef at the Rabaul Hotel and an illegal bookmaker. Fleeing another offer to marry fellow expatriate Meta, she joined the crew of the nine-meter Islander sloop. Indonesian pirates took the ship aboard the Java Sea. Armed with three automatic rifles and what Shaw thought could be a bazooka, they bypassed the boat when the Islander crew was taken hostage in the cockpit.
"They loaded whiskey, clothes, food, boat equipment and fuel into their milk trucks, and then actually shook our hands and thanked us politely," The Guardian reports.
"So I asked them if I could take a photo of them."
The pirates aimed their weapons away from the crew and took up a pose.
"One of them even smiled at me," Shaw says.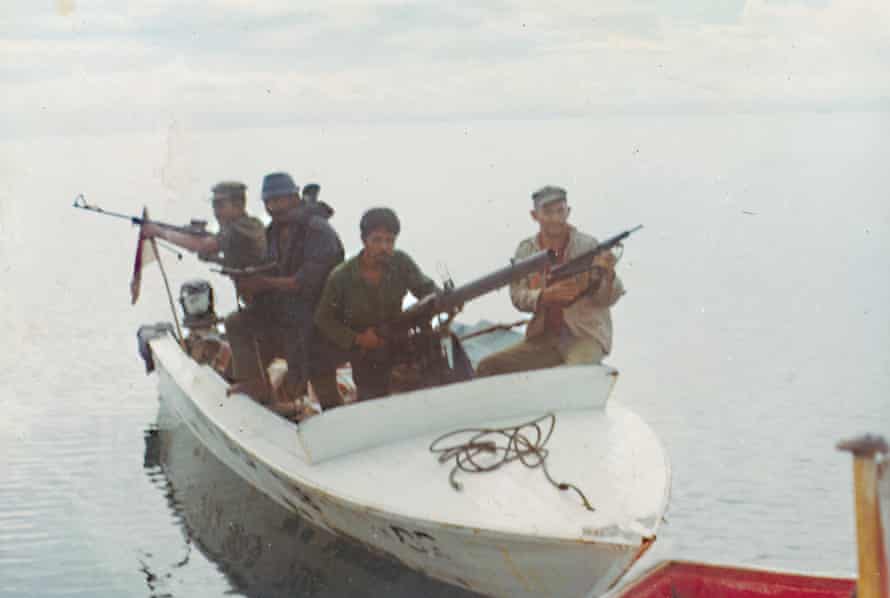 After slipping off the Islander in Singapore, Shaw found himself on land again and broke down. The board-traveler introduced her to the escort service, assuring that sex is not mandatory for clients of predominantly wealthy Chinese businessmen. The lady looked at the skinny New Zealander with flat breasts and said: "Small, no tits, no nice clothes, maybe nothing good." That night on her first job, when her client asked how much sex cost, she panicked and ran away. "She said you were worthless," was Madame's verdict the next day she was fired.
Shaw returned to Papua New Guinea to marry Matt, and began running a coffee shop. But the marriage lasted only a few years, and at the age of 28 she found herself again in the kitchen of the presbytery, preparing for priests in southeast Melbourne.
The show recalls those days as some of the darkest. After that there was a suicide attempt and a stay in a psychiatric hospital.
After recovering, Shaw landed in northern New Wales and found herself in her third ill-fated marriage, living on a semi-rural property, cherishing her newly discovered hobby – raising pigs. After she finished, she set sail again: this time on her own nine-meter yacht Magic. She found herself in Tasmania, standing next to Bob Brown in the early 1980s in an attempt to stop the construction of the Franklin Dam; and then in Sydney, hired as a Social Security officer to the Sydney City Mission's sex workers, working in the rhythm of Kings Cross in the era of Abe Saffron, Rogerson and Nedy Smith.
"Rogerson was a very charming man," she recalls. "But he used that charm to get from people what he wanted. In fact, he was a psychopath. "
"My life was completely crazy"
In June 2020, one of New Zealand's most respected broadcasters, Kim Hill, interviewed Shaw about her Manapōuri bookstore. The story of how she got there and her extraordinary life – where grief, failure and loss kept her moving for decades – captivated Hill's audience, and the journalist encouraged her to start writing her memoirs. A few days later, the show was approached by the Australian publisher Allen & Unwin with a proposal.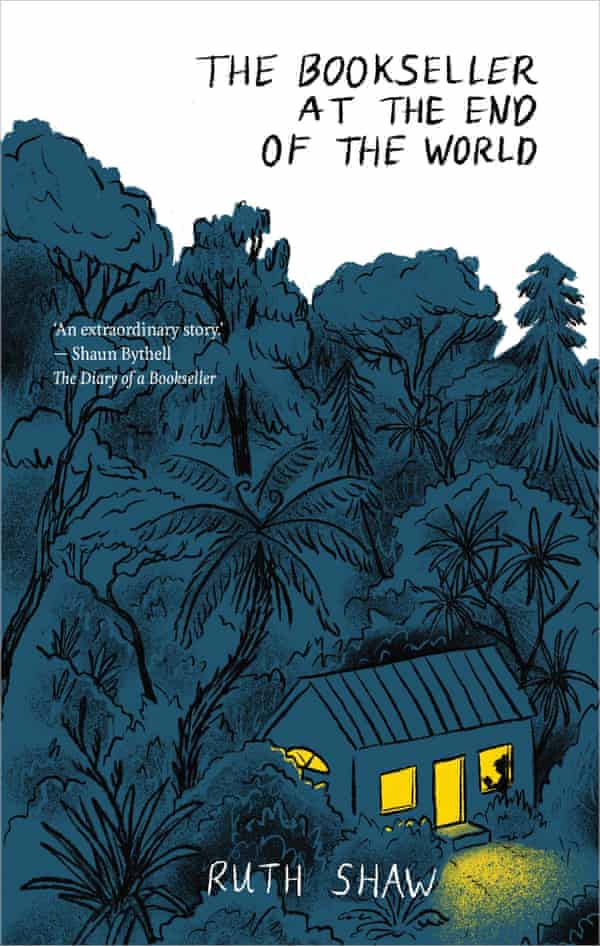 Writing was a joyous, conflicted and sometimes very painful experience, she admits.
"I was raised Catholic, hoping to get married, have children and lead a smart life," she said.
"Looking back, I know that at the time I felt like my life was completely insane and out of control. And it just seemed like every decision I made was wrong. "
Now truly entrenched, Shaw believes the events of her life have shaped her as a seven-year-old bookseller: determined, focused, hard to live with, deeply emotional, devoted and uneasy to love as she concludes in her memoirs.
"There are too many books I love to ever choose a favorite, a life full of so many wonderful books," she says. But among the most cherished is Richard Bach's Jonathan Livingston's Seagull, a poetic study of the consequences of choosing a life that dances in a different rhythm; and a children's classic, The Velveteen Rabbit, about a soft toy that craves to become real.
Shaw has learned to accept the wisdom that the always true Skin of the Horse gives to his friend the rabbit: "The real thing is not how you are created, it's what happens to you."
Does it hurt, asks the rabbit?
"Sometimes, but if you're real, you don't mind being offended."